Corporate Social Responsibility (CSR) Activities
Corporate Social Responsibility (CSR) Activities | Contributing to the local community through a range of leisure activities Cultivating people and business We are the LPC Group
Introduction
To ensure that the facilties we operate are loved and supported by everyone in the community, the LPC Group is engaged in social action programs beginning with the Marusan Eco-Project.
Marusan Eco-Project
The LPC Group subsidizes expenses for environmental education and conservation activities participated in by students from elementary, junior high, senior high, and special-needs schools throughout Shimane prefecture. We are primarily involved in four types of activities aimed at nurturing interest and passion for environmental preservation in children while simultaneously making a connection to lowering the burden they place on the environment in their everyday lives.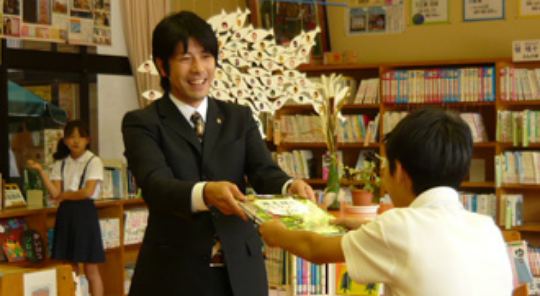 Book Donations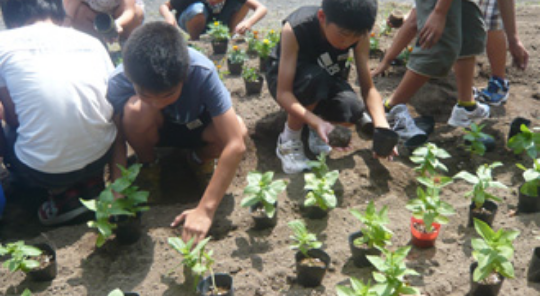 Tree/Seedling Donations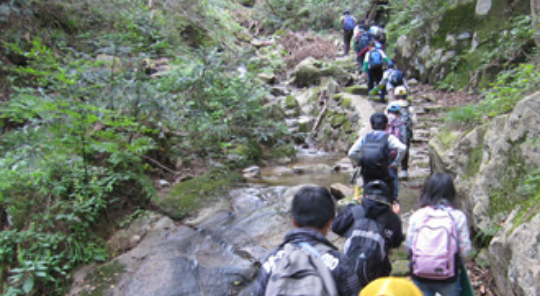 Environmental Education Subsidies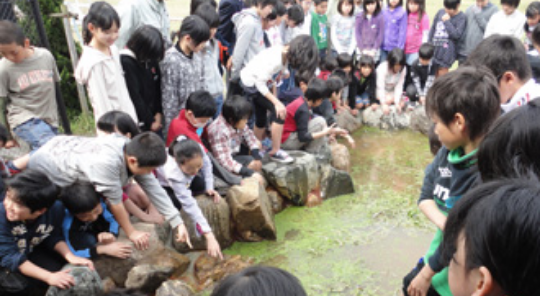 Biotope Creation/Repair
Area Cleanup Volunteers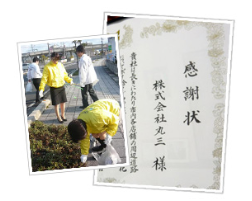 We are involved in cleanups not only around our facilities, but in train stations and public facilities to promote area beautification.
Contributins to the Japan Guide Dog Association
We support the efforts of the Shimane-Asahi Training Center to train guide dogs and create towns that are considerate of social welfare so that the blind and vision-impaired can go where they want when they want.