Employee interviews Store Staff | Contributing to the local community through a range of leisure activities Cultivating people and business We are the LPC Group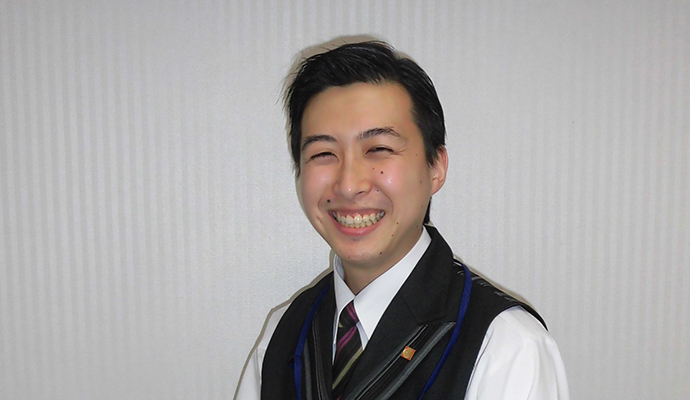 Joined in 2018
Daiki Tanaka
Workplace: Marusan Co., Ltd.
Birthplace: Shimane Prefecture, Gotsu City
What was your reason for joining the LPC Group?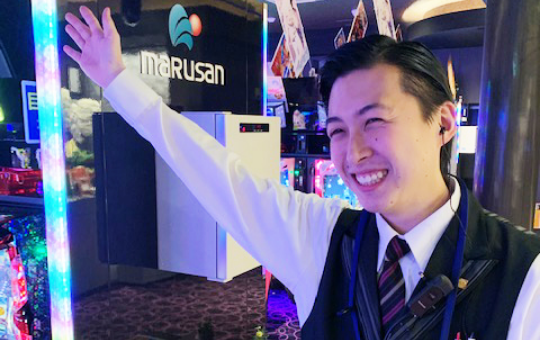 Until joining Marusan, I had not even entered a pachinko store. I originally wanted to become a game developer and studied programing at university. However, the personnel sought after by the gaming and IT firms I went to when looking for work, were all experienced programmers.
The level of knowledge I had fresh out of university was nowhere near enough to get me a position. I didn't really have any other notable skills and was uncertain of what I should do.
When I went to a local job fair in Shimane prefecture, I made my way into a booth that had nothing to do with gaming or IT. That is where I first came into contact with the LPC Group. I distinctly remember the way the human resources representative spoke animatedly about the work and the information session that resembled an escape game.
It was that and the positive corporate culture that encouraged taking on challenges, even if you fail, that made my mind up. I have continued to be surrounded by positive people since starting work in the store and am enjoying growing together.
What are your future goals?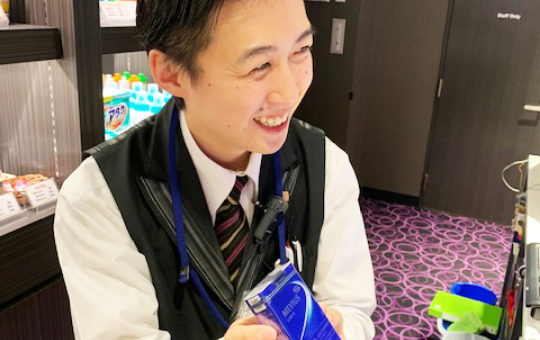 My experiences at Marusan have helped me to grow. I truly appreciate the supervisors and senior colleagues I have met through work. From the time I joined up until now they have let me experience so much. In particular, they have let me use my drawings, something that I am good at, as sales promotion tools in the store and I will never forget the happy reaction I got from the customers.
I am currently working at a new Marusan Kuse store. It is exciting to be involved in starting something from scratch in a new store. My current goal is to become a store manager that can make his customers happy. I feel that providing customer service and working on sales promotions at a pachinko store is all part of entertainment. I will continue to grow while thinking up new ways to make the customers happy.
Employee introductions